ABOUT Sunflower Aviation Limited
A good customer relationship is priority here at Sunflower.
The Joyce Aviation Group (Fiji) PTE Limited includes:
Tandem Skydive (Fiji) PTE Ltd

Heli-Tours (Fiji) PTE Ltd

Sunflower Aviation PTE Ltd

Pacific Flying School PTE Ltd

Skydive Productions (Fiji) PTE Ltd

Sunflower Tours PTE Ltd
These Aviation tourism companies are owned and operated by Tim and Susan Joyce who came to Fiji in 2003. Sunflower was owned and operated by a Tourism Pioneer, the late Mr Don Collingwood. Tim and Susan purchased Sunflower in 2014 in order to expand their aviation capabilities and to have control over the maintenance and support of their aircrafts. Under new management the team will continue and further develop the legacy and vision Sunflower was built on along with professional and experienced pilots and staff.
With a combined fleet of 11 aircraft, the Joyce Aviation Group is well positioned to offer the ultimate in aviation support for Transfers, Tours, Skydiving and Guest services.
Sunflower Aviation Services include:
Fixed Based Operator (FBO) Services

Resort transfers

Charters

Medivacs/ Search & Rescue Operations

Scenic Tours

Hangarage & Maintenance
Our aircraft fleet and operations are well positioned and equipped to provide a diverse complete aviation service. 
Our fleet are maintained to international standards and Civil Aviation Authority of Fiji (CAAF) requirements. Our pilots are also trained and certified to international standards and CAAF requirements.
3 pax or cargo
Transfers & Scenic Tours
110 knots cruise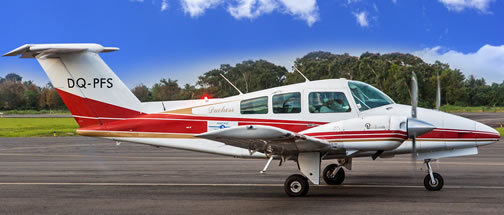 IFR (All Weather)
Twin Engine -Duchess Beechcraft
3 pax or cargo
150 knots cruise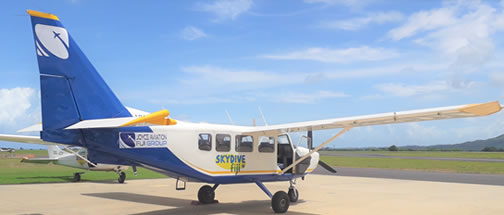 Cruise Speed 120 knots
Passenger Capacity 7 and 1 pilot
Can be flown for charter and cargo
Can be configured for Medivac, Search & Rescue or cargo transport
Can operate into short rough and unsealed strips
Maximum cruise height 10,000ft
Maximum range 500nm excluding reserves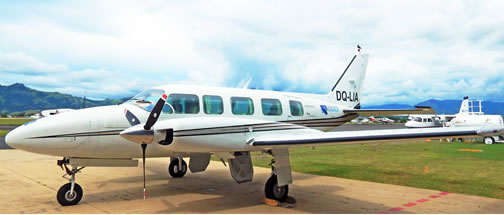 Cruise Speed 180knots
Passenger Capacity 6-7pax
All- weather night IFR for cargo & charter
Can be configured for Medivac or cargo transport and Search & Rescue
Maximum cruise height up to 10,000ft
Maximum range 700nm excluding reserves